Nom noms :D
I cooked some garlic prawns the other day; good Friday is a nice time to laze around the house and do some cooking. Plus, on Thursday night, there were some fantastic bargains at the shop. These green prawn cutlets, already deveined and without heads, were $15/kg. Praise Jesus for his gift of heavily discounted seafood.
Unfortunately I didn't get too many photos of these, since my camera was acting funny.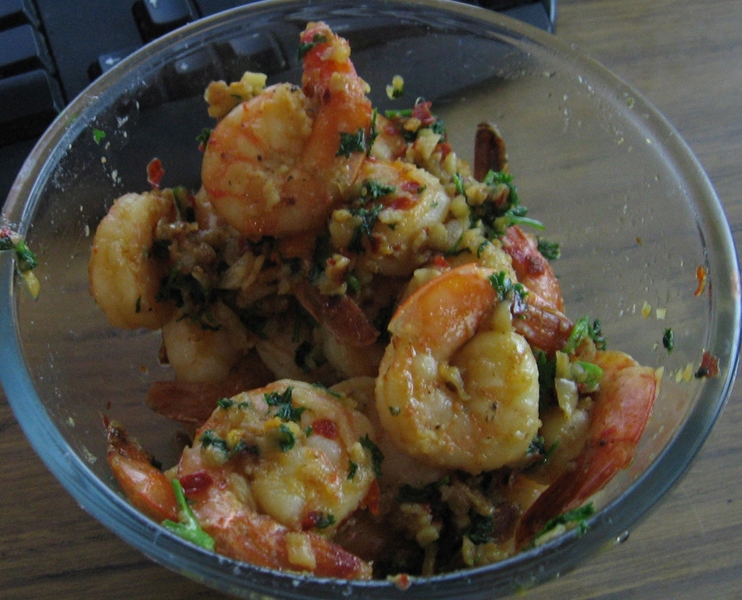 Along with a whole load of garlic, the prawns were marinated in olive oil and a little bit of chilli flakes prior to cooking, and garnished with a bit of parsley at the end of cooking.
Also, some lovely steak.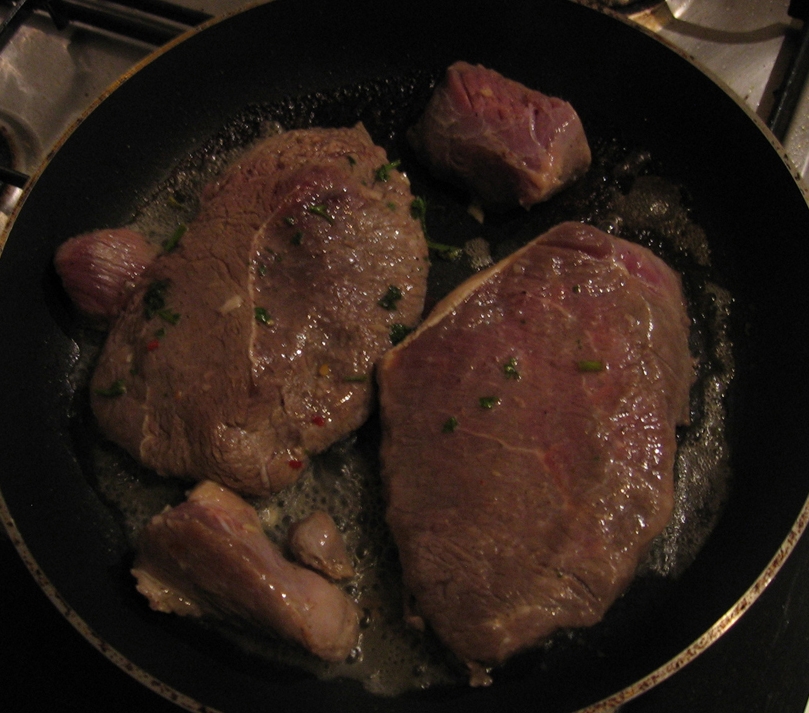 These steaks were marinated overnight in olive oil, plus a tiny bit of garlic and chilli and parsely left over from the prawns and a touch of red wine vinegar. Since they were uncovered in the fridge, they've gone a little bit brown on the top instead of red.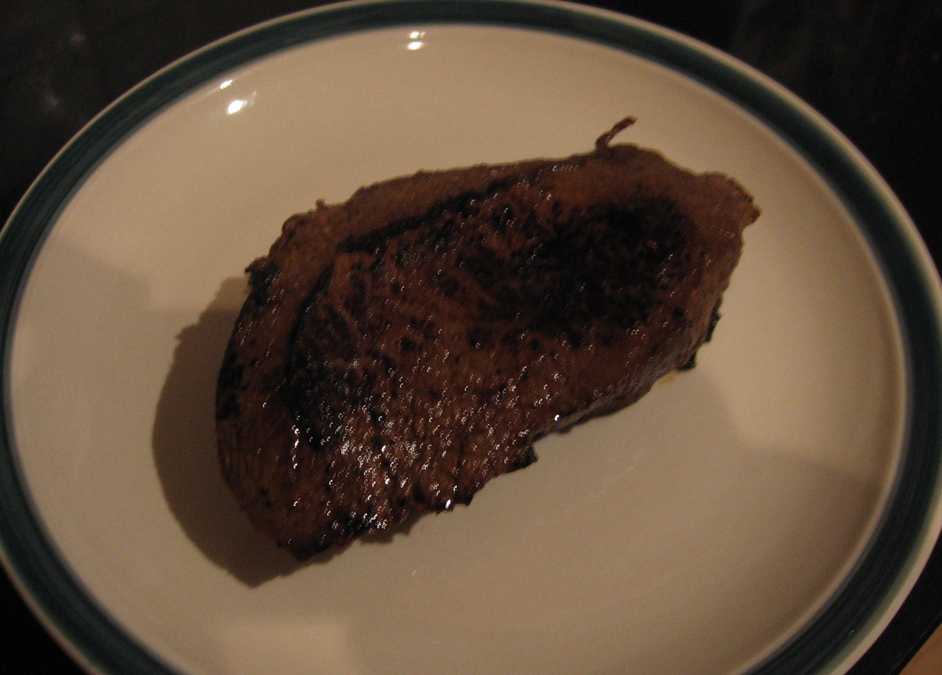 I'm not yet willing to risk trying this steaks-in-the-oven thing, because I'm not sure if my frypan would be compatible with that and I don't have an oven pan.
I already ate one while cooking the sauce. :)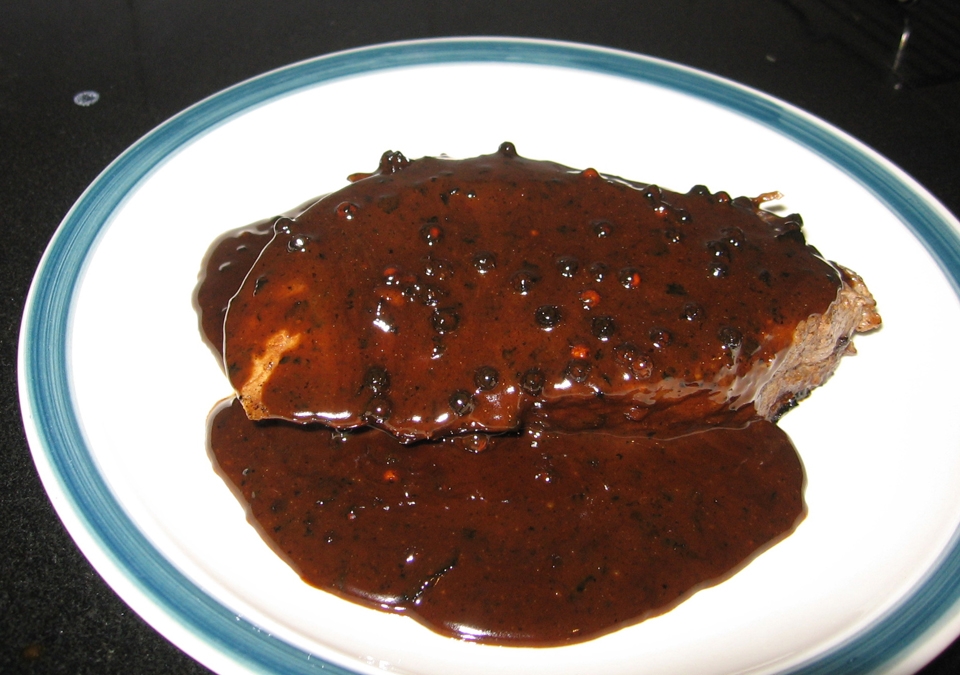 I tried cooking a pepper sauce; it wasn't perfect. There were little bits of carbon burnt crap floating in the sauce, left over from cooking the steak, from the marinade juices caramelising I think.
I searched everywhere in the supermarket to try and find some green peppercorns, but I couldn't find them, so I tried using regular black ones instead, which wasn't as good, because they're so hard.is
---
About this entry
You're currently reading "Nom noms :D," an entry on Nullius in Verba
Published:

April 11, 2009 / 2:57 pm
Category:
Tags: